Meet the Team
Sean Higginbotham
Community Sports & Lettings Manager
Part of The Team since 2005
"Sports and exercise has always been important to me - an ever present in my life.
Being a huge Newcastle United fan I have developed patience and a good sense of humour! Be it in the gym, a muddy assault course, game of football or a knock about on the squash court, I'll be found being active more often than not.
As a fully qualified Personal Trainer, I get a good opportunity to put my sporting knowledge into practice on a daily basis.
Outside of the sports world I have a passion for food and enjoy creating and eating a variety of tasty (sometimes healthy) treats."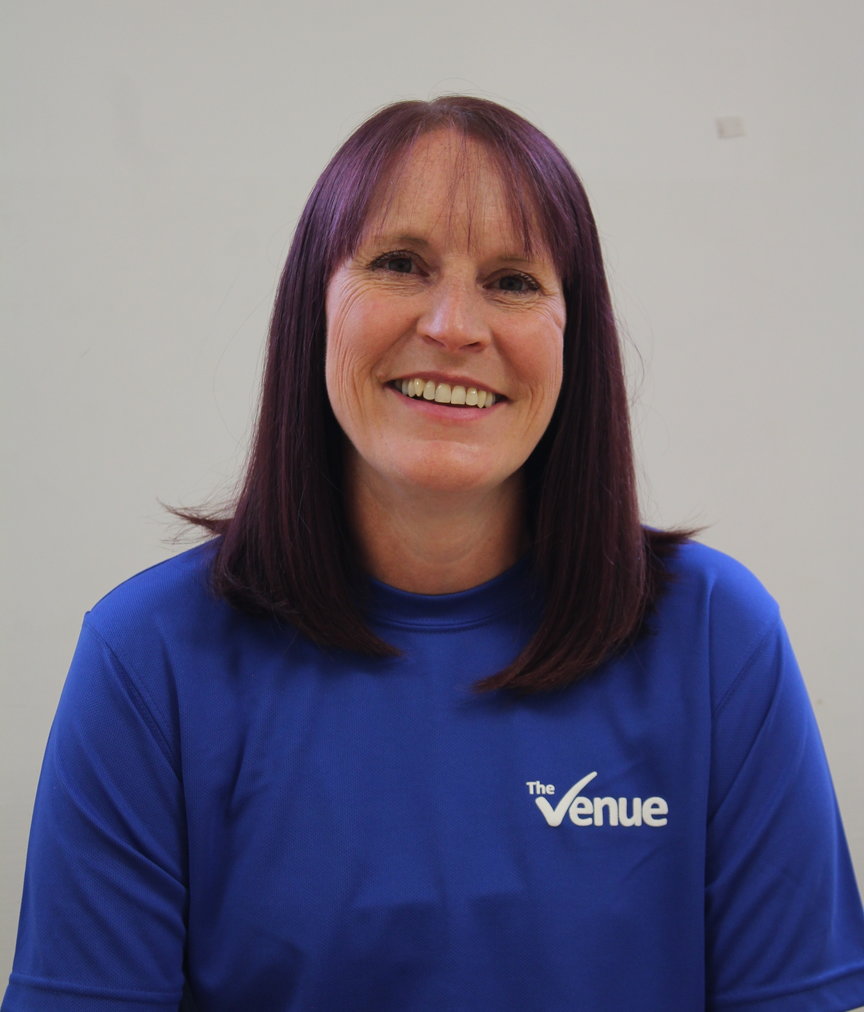 Megan Bray
Part of The Team since 2019
"I studied at Loughborough University before undertaking a variety of jobs, including being a Packaging Technologist within the Pharmaceutical Industry. I moved to Suffolk in 2008 and after spending years working for Haven Holidays, I have ended up here at The Venue.
I am currently working towards my Fitness Instructor Qualification and I have a mad passion for mud! I take part in as many obstacle course races as I possibly can and qualified for the OCR World Championships in 2018.
Harry Taylor
Part of The Team since 2017
"I've been involved with leading summer sessions to general maintenance around the building and many other roles.
Outside of work I enjoy a couple of games of cricket over the weekend playing for Topcroft Cricket Club. Running, basketball and badminton are among a vast majority of sports I enjoy.
My other passion is playing the drums, I play in a variety of bands and performances all around Suffolk and Norfolk all year round."
Emma Sison
Part of The Team since 2010
"I have always enjoyed playing a variety of different sports, especially netball and badminton. My passion for sport led me to achieve my degree in Sport & Exercise Science. It has been great to be able to put my studies into practise during training sessions! I want to encourage others to always follow their passion and get more people to be involved in sport or physical activity.
Aside from sport I do enjoy reading and crafty projects."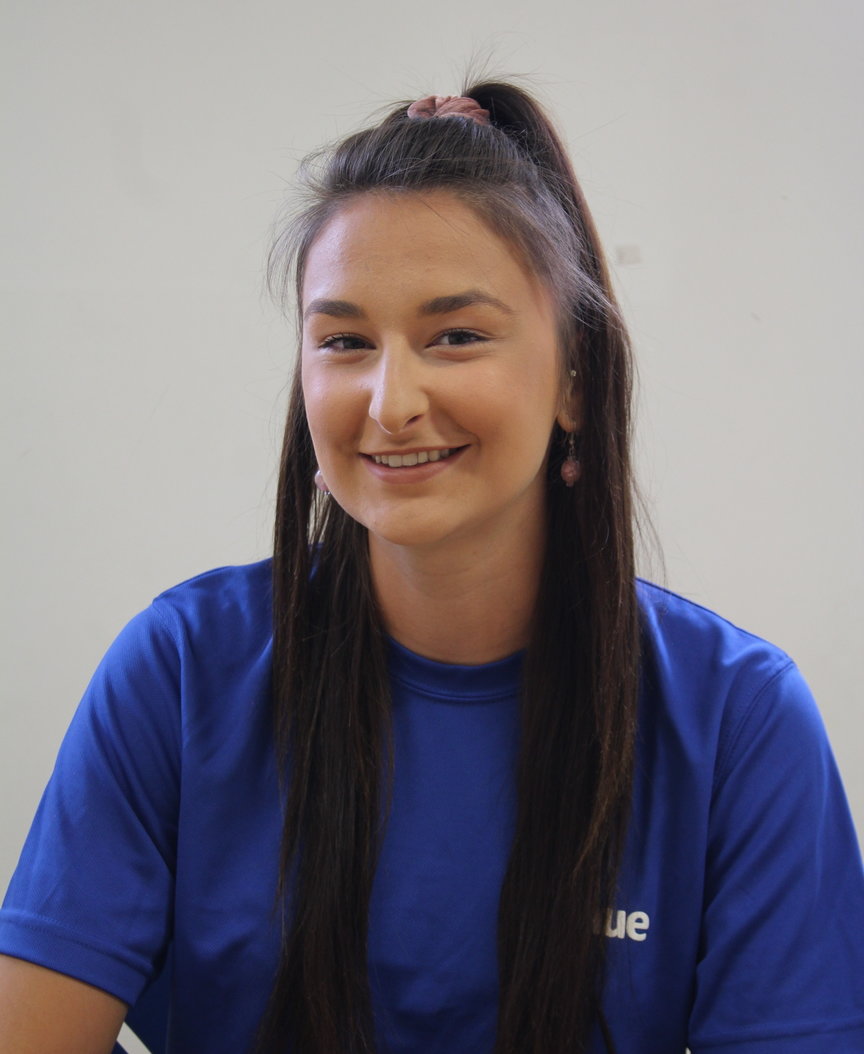 Poppy Fenn
Part of The Team since 2016
"I am captain of Beccles Hawks netball team who achieved promotion to Division 1 in the 2019/20 season. I began rollerskating in 2009 and run sessions here at The Venue. I also enjoy all aspects of football. Away from sport, I sew and crochet various trinkets after studying textiles at SJLHS."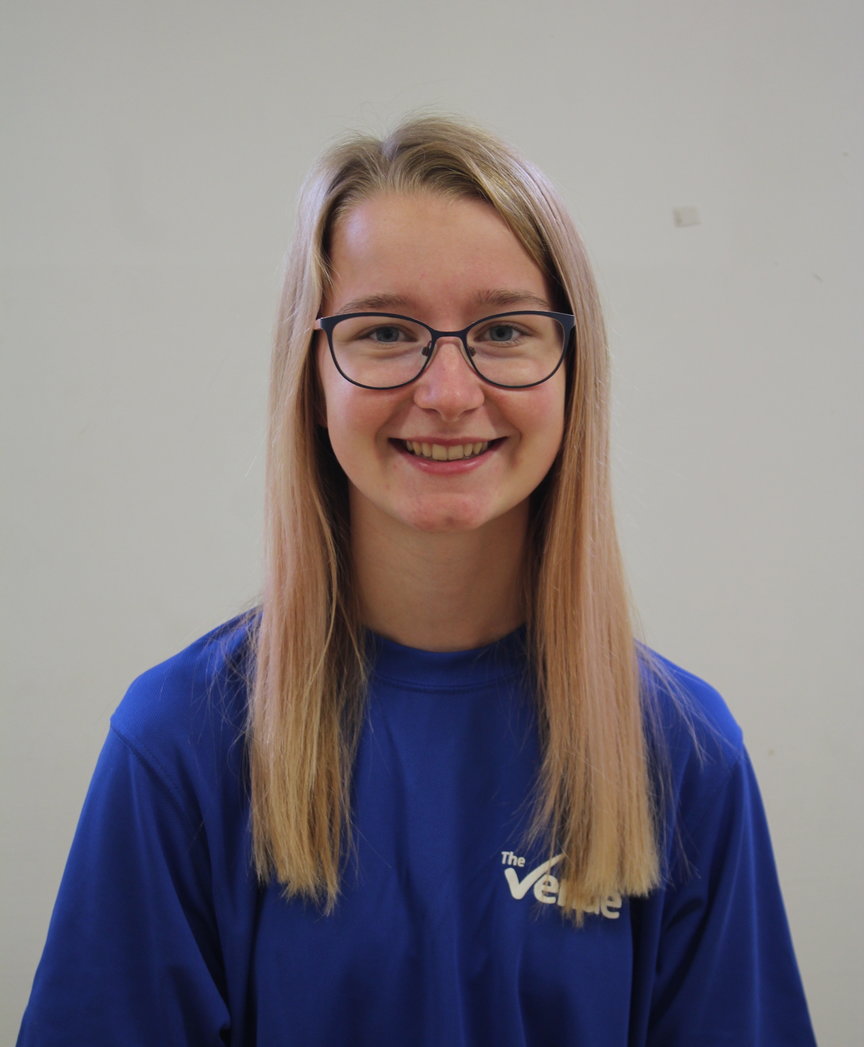 Sarah Playford
Part of The Team since 2018
"I started trampolining at The Venue in 2006 as a student, but have now worked my way up and joined the team as an assistant coach. I enjoy sports and recently finished studying Sport & Exercise Science at college. I want to inspire the younger generation with my love of sport."
Erin Galer
Part of The Team since 2019
"I have always had a great interest in sports, varying from athletics to rugby. One of my achievements in sport, has been being a member of the Norfolk County Netball Team. I also play football for Bungay Town Ladies, and coach an U9 girls team. Outside of sport, I enjoy cross stitching and painting nails. "